How ErgoCart Helps Health and Safety Managers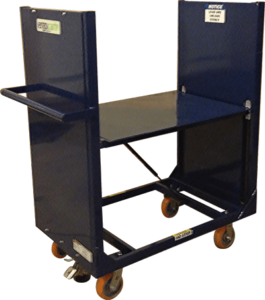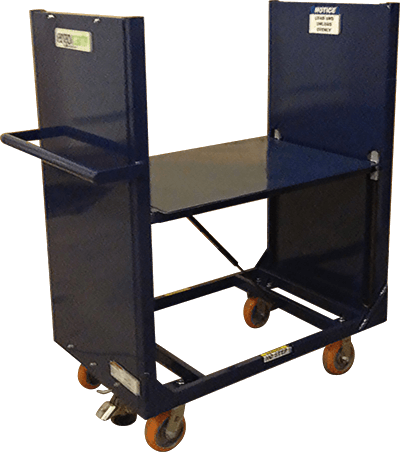 Keeping your team safe is paramount. Your people are your greatest assets, and their health and safety matter. When they're hurt, it's costly for your business and adds undue stress to the rest of the team as vacancies from time loss injuries have to be filled or absorbed.
We understand the challenges Health and Safety Managers face as they try to protect their team and their companies from the impact of injury. That's why we designed ErgoCart as the optimal material handling solution for your business. The patented self-leveling ErgoCart is an ergonomically designed material handling system that automatically adjusts the workload to the proper height as weight is added or subtracted, aimed at reducing your work injury rate.
Our product line features carts for every material handling purpose, with custom sizes and options available to ensure that ErgoCart is the right solution for your unique needs.
The ErgoCart features a number of features designed for the express purpose of reducing your injury rates:
Self-Leveling Deck
The ErgoCart goes up and down, instead of your associate, eliminating harmful bending and twisting and saving your business costly workers compensation claims, as well as wasted time. The ErgoCart's spring-actuated design ensures that the loading deck is always adjusted to the appropriate height for your team, which allows them to maintain proper posture, thereby avoiding expensive and painful cumulative stress injuries due to lifting and bending to perform their job function.
Easy to Push, Pull, Tug and Tow
The ErgoCart's user-friendly design, slim profile, and large diameter casters provide easy mobility for a variety of applications with minimal effort. The ErgoCart can be pushed individually, are towable, train-able, and tug-able with ease.
Safety Dampener
ErgoCarts are equipped with a safety dampener that slowly releases deck energy to prevent rapid upward movement of the loading deck, protecting your people and your parts.
If you're ready to optimize your material handling and would like to learn more about ErgoCart, call Matt Neal at 419-528-0095.